Get ready to embark on a transformative journey towards success and financial independence with "Mastering Your EMP: Unlock The Extra Mile Principle and Financial Intelligence." This book combines the power of going the extra mile with the wisdom of financial intelligence, creating a roadmap to personal growth and wealth accumulation.
📚 Book Description:
Unravel the secrets of success as you dive into the Extra Mile Principle, backed by the belief of Mark Cuban and Jimmy Johnson that going above and beyond is the key to extraordinary achievements. Discover the art of saving and investing, echoing the timeless wisdom of Benjamin Franklin, Dave Ramsey, and Warren Buffett. Explore the power of patient investing and understanding the true value of stocks, taking inspiration from Paul Samuelson and Philip Fisher.
This book merges the Extra Mile Principle with financial intelligence, emphasizing Suze Orman's belief in personal empowerment and Mark Twain's advice on getting started. Learn to maintain momentum and cultivate habits that lead to long-term success, embodying the words of Jim Rohn and Winston Churchill. Finally, be inspired by the Chinese Wisdom and Abraham Lincoln's perspective on seizing the moment and living a fulfilling life.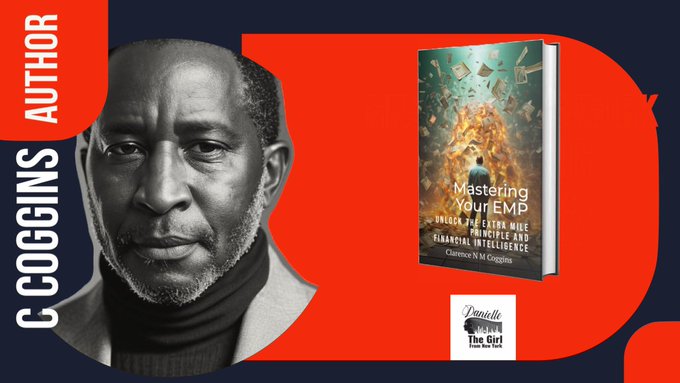 🎁 Giveaway Period:
You can download "Mastering Your EMP: Unlock The Extra Mile Principle and Financial Intelligence" for FREE from August 2nd to August 9th. Don't miss out on this opportunity to kickstart your journey towards financial independence and personal growth!
To claim your free copy, simply visit our website during the giveaway period and follow the instructions to download your digital copy. Start unlocking the extraordinary within you today!
Note: This giveaway is only available for a limited time, so mark your calendars and spread the word to friends and family who would benefit from this transformative journey. Remember, the best time to act is now!
I hope this giveaway offer captures the essence of "Mastering Your EMP" and entices readers to embark on their journey towards success and financial intelligence. Let me know if you need further assistance or have any other requests.